I am a thoughtful, hands on product designer who can conceive, architect, and grow a product as well as recruit, mentor and develop a team.
My passion is operationalizing design. I help organizations ship great and cost-effective user experiences by championing design standards, platform infrastructure, and the application of simple, effective design practices.
I contribute to product strategy by using system thinking to see around corners and identify the most effective leverage points for change. I deliver innovation efficiently by focussing my team's creative energy on what actually needs to be innovated and using standards and pre-existing solutions for everything else.
I am currently looking for a full time leadership position at a company with a platform and a plan for positive change.
"Tim has a special skill for taking apart a complex problem and putting it back together better than anyone I have known. When they are reassembled, even the most complex ideas will flow with new, compelling logic and clarity."
Mark Hovde, Senior Vice President, Marketing, Pharsight Corporation
Leadership
I succeed as a leader because trust is my highest priority. I do what I say I will do; I listen carefully to all project stakeholders and I am fearless about asking questions until we are all on the same page. I always have a plan for the way forward, but also a keen sense for when the best outcome will come from clearing space and stepping back so others can lead.
Designers like to work for me because my biggest professional thrill is figuring out how to enable creativity in others. I develop high performance, self-empowered contributors by helping each of my team members set clear project goals and then using insightful questions within a positive, critique-oriented team culture to help them find their own best paths to a successful outcome.
For me, management is about communication, a shared sense of purpose and fun. Here are some images from an offsite design charette I ran with the Jut design team in my shop.
I've written a detailed breakdown of the best practices I've developed for running a high throughput design studio.
"Reporting to Tim was the rare opportunity to report to a mentor. Tim taught me what it takes for design to have a strategic role in an organization and how to think about design problems systematically. Tim also has an inspirational appetite for understanding the technical underpinnings of a problem and he showed me what it takes to ship great design. With the addition of being an incredibly empathetic person, Tim is a leader that any design team would be lucky to have."
Sajid Reshamwala, Lead Product Designer at Jut
Process
My personal design process combines user research, systems thinking and iterative prototyping to develop straightforward solutions to user needs. I've refined my approach across the verticals of e-commerce, financial services, pharmaceuticals, and cloud infrastructure.
I begin with user research to extract needs and stories.
Usually the best next step is to sketch work flows.
I often transcribe the interaction model into text because this familiar format is easy for all stakeholders to understand and edit.
Schematic wireframes with real content and accurate type sizes provide a good reality check regarding layout while still being pretty quick to iterate.
Pixel perfect comps are one way to explore UI nuance but working in code is my preferred approach to finalizing UI and UX at the same time.
Regardless of the state of the prototype or the medium from which it is constructed, I seek user input at each iteration.
I am a strong believer in talking explicitly about conceptual models to help engineering, product, and business stakeholders come together around a shared understanding of the nature of our collaboration.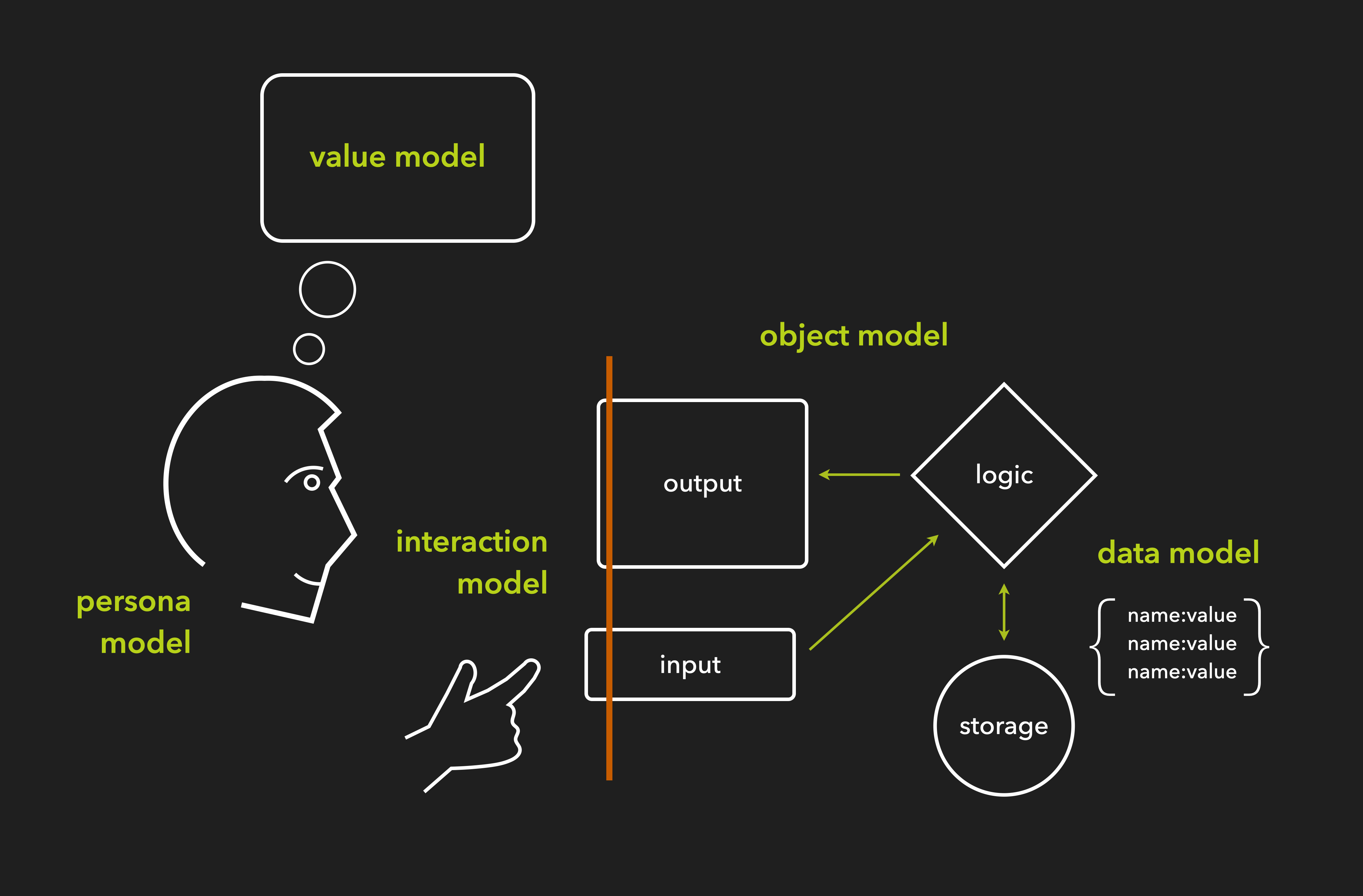 "Tim is a natural born designer, a highly talented individual, and a force to be reckoned with. Through collaboration with Tim, I discovered for myself what the role of design function in a software company should be, how a design team operates, what drives a designer. I look forward to the great products that will carry Tim's mark on them, and will consider myself lucky to get another chance to work with him in the future."
Daria Mehra, Director of Quality Engineering at Quid