At Salesforce I have worked on several aspects of our Platform offering. Here are two case studies.
Developer Experience
My focus has been on enabling low code and pro code developers to collaborate.
I brought people together to workshop needs and expectations.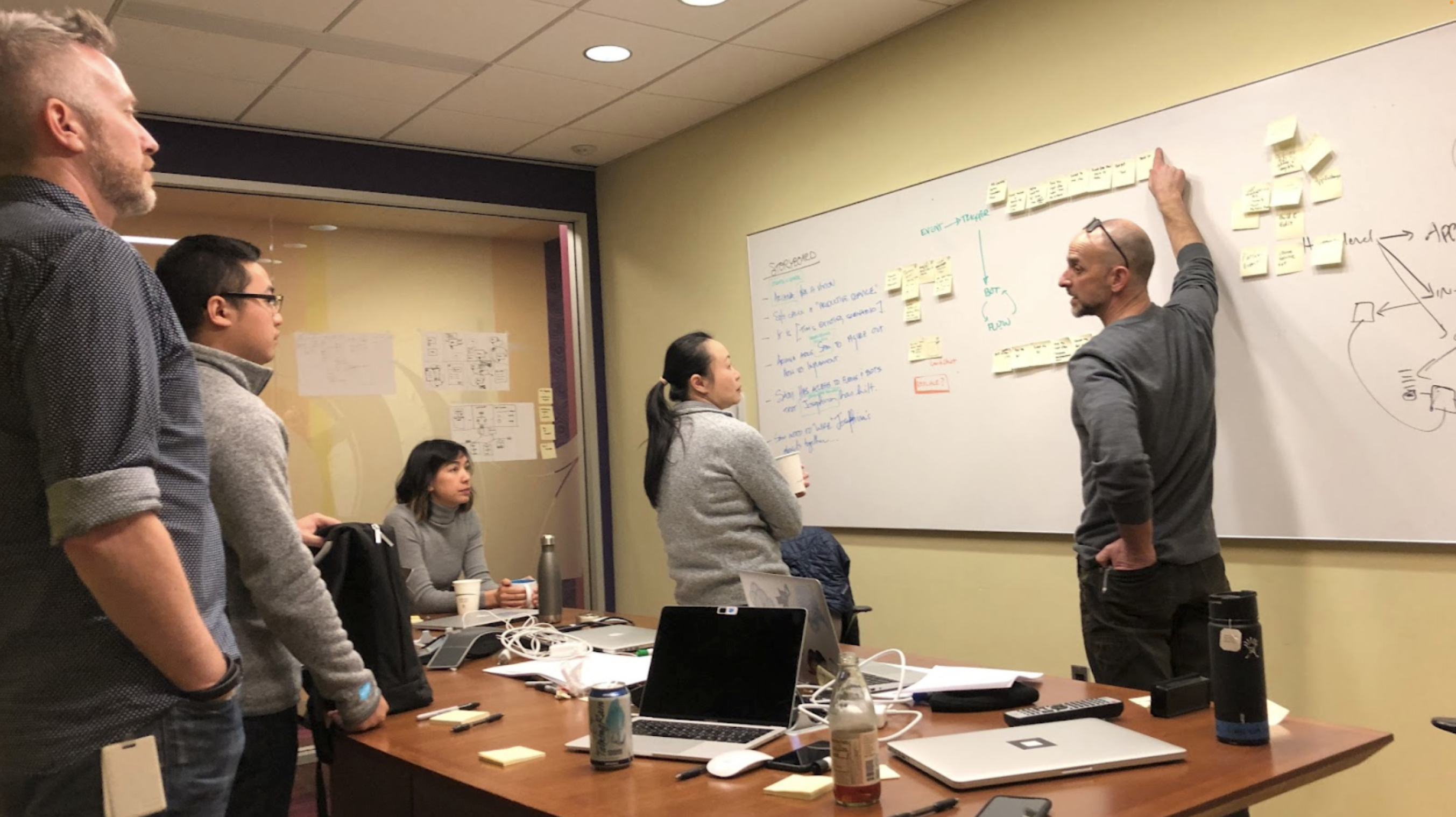 I played a central role in formalizing "projects" as the organizing principle for all development work.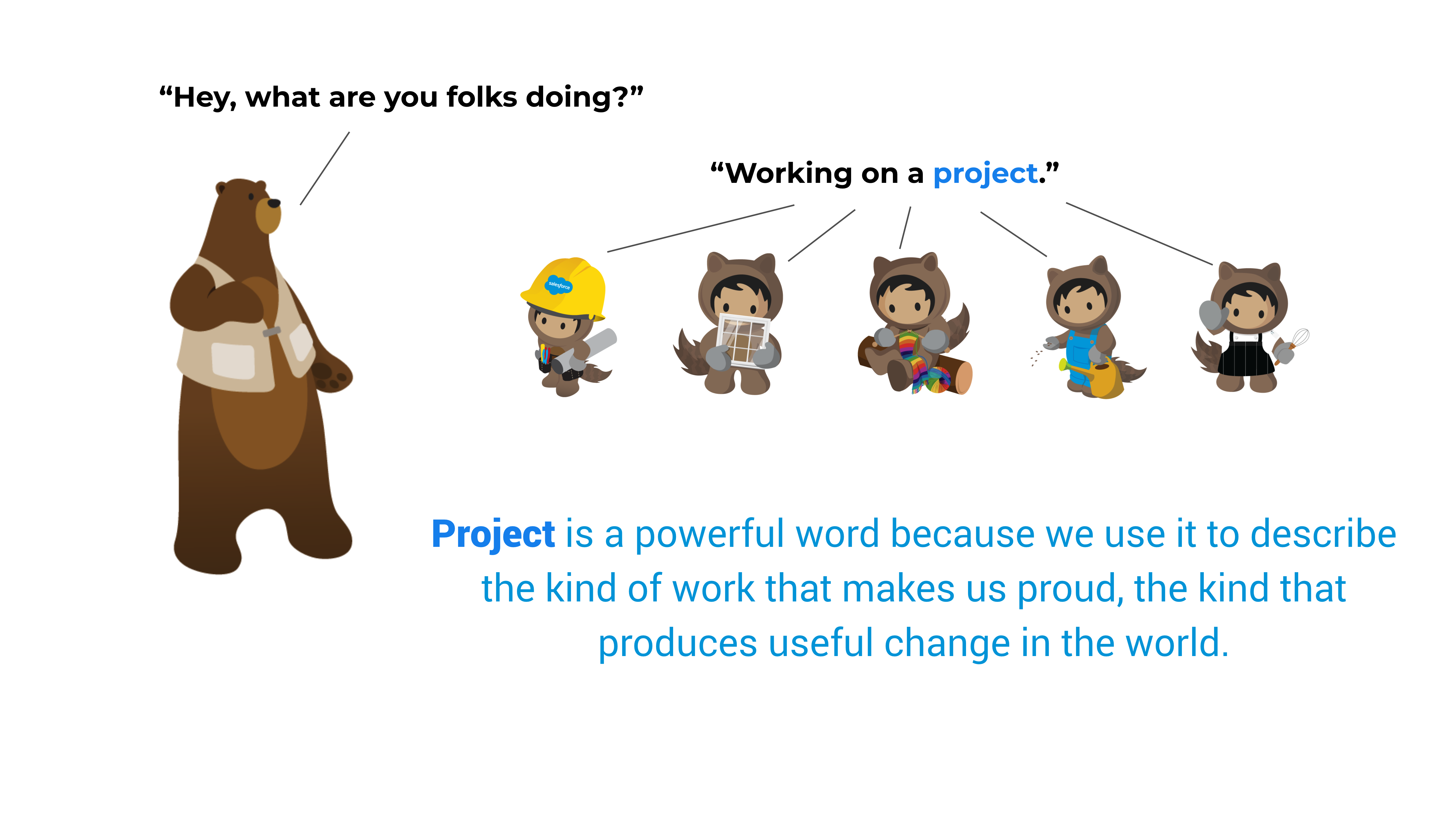 I facilitated, through research and presentation, my team's understanding of our customers.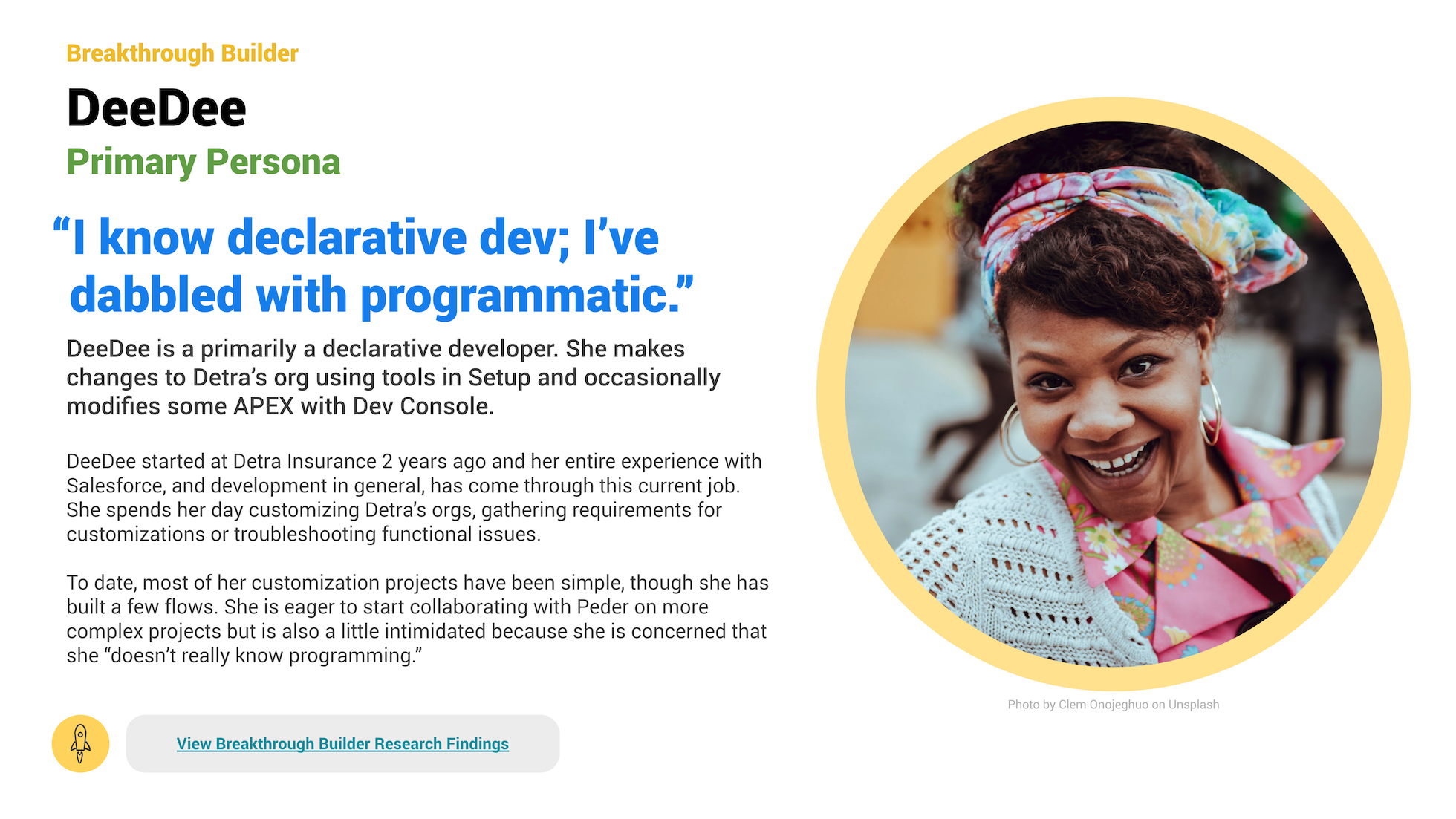 I visualized the handoffs between DeeDee's GUI and the version control system as a user journey.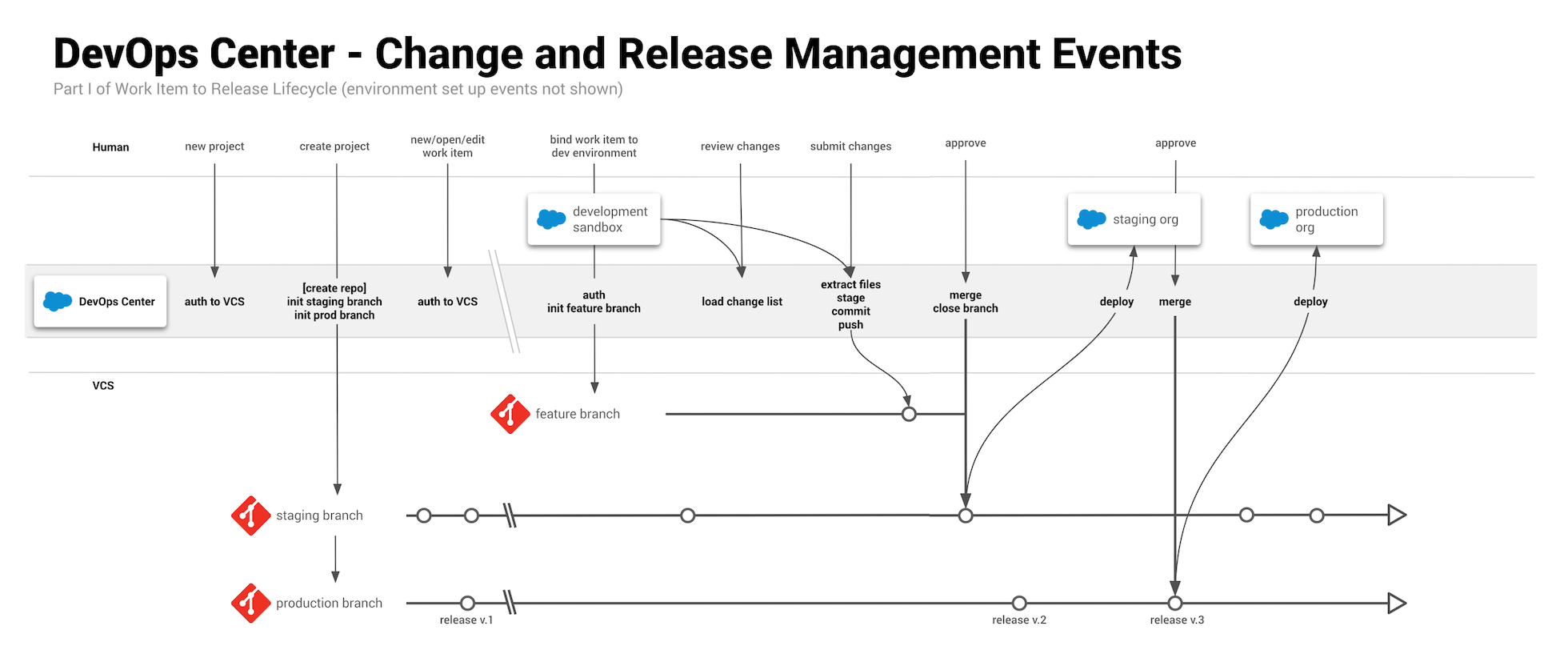 I created happy path and error models for each workflow.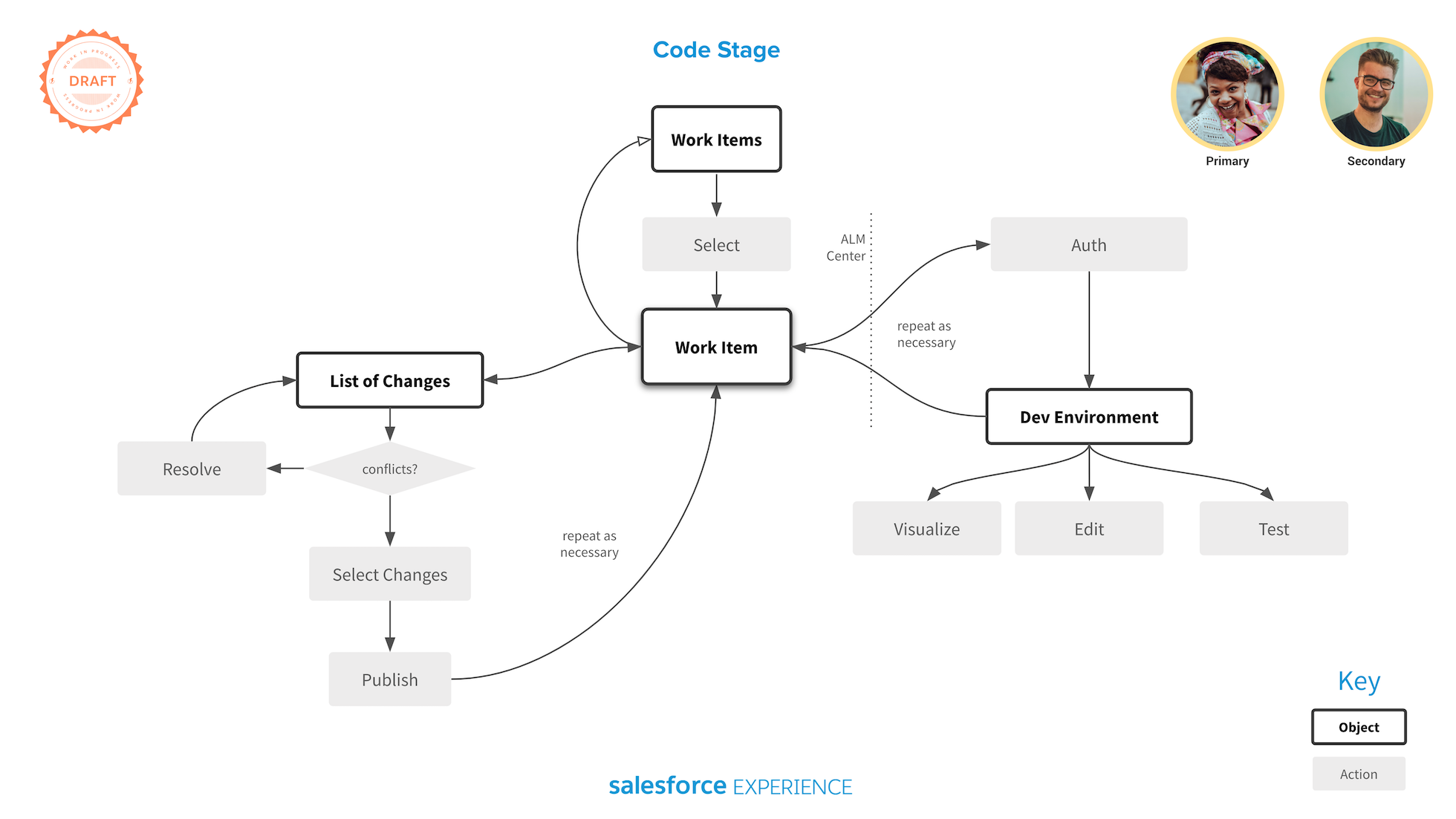 Using the Salesforce Lightning Design System I then designed a custom app with 3 primary workflows.
Change Management

moving changes from a development environment to source control

Release Management

deploying changes from version control through a QA pipeline to production

Audit

reviewing a searchable timeline of all activity history
…
Events, Monitoring & the Internet of Things
To harmonize the work of several platfrom teams I developed a standard UX model for monitoring.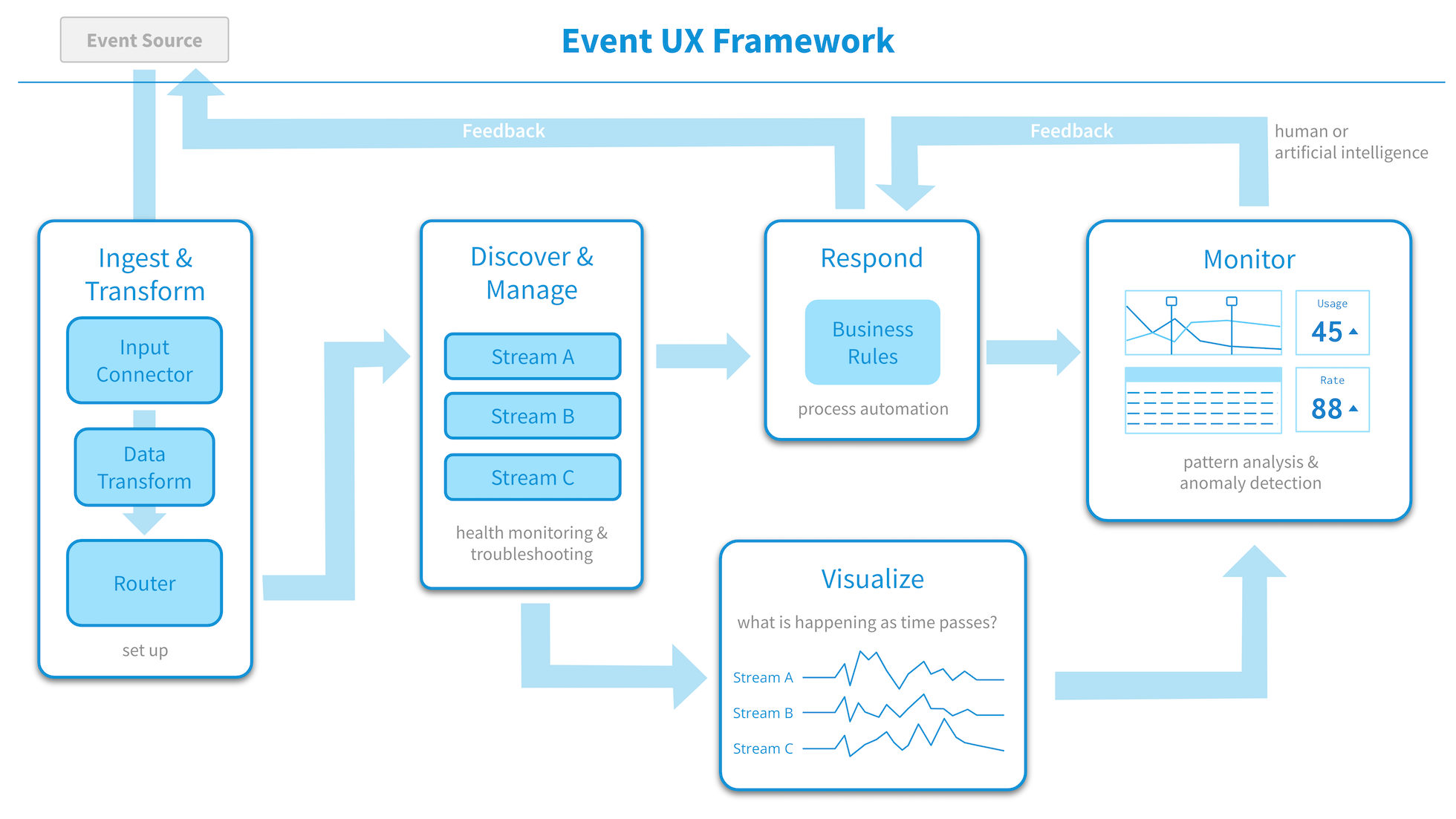 I championed the simple but powerful idea of listing for a developer the events available directly in the UI without having to consult documentation.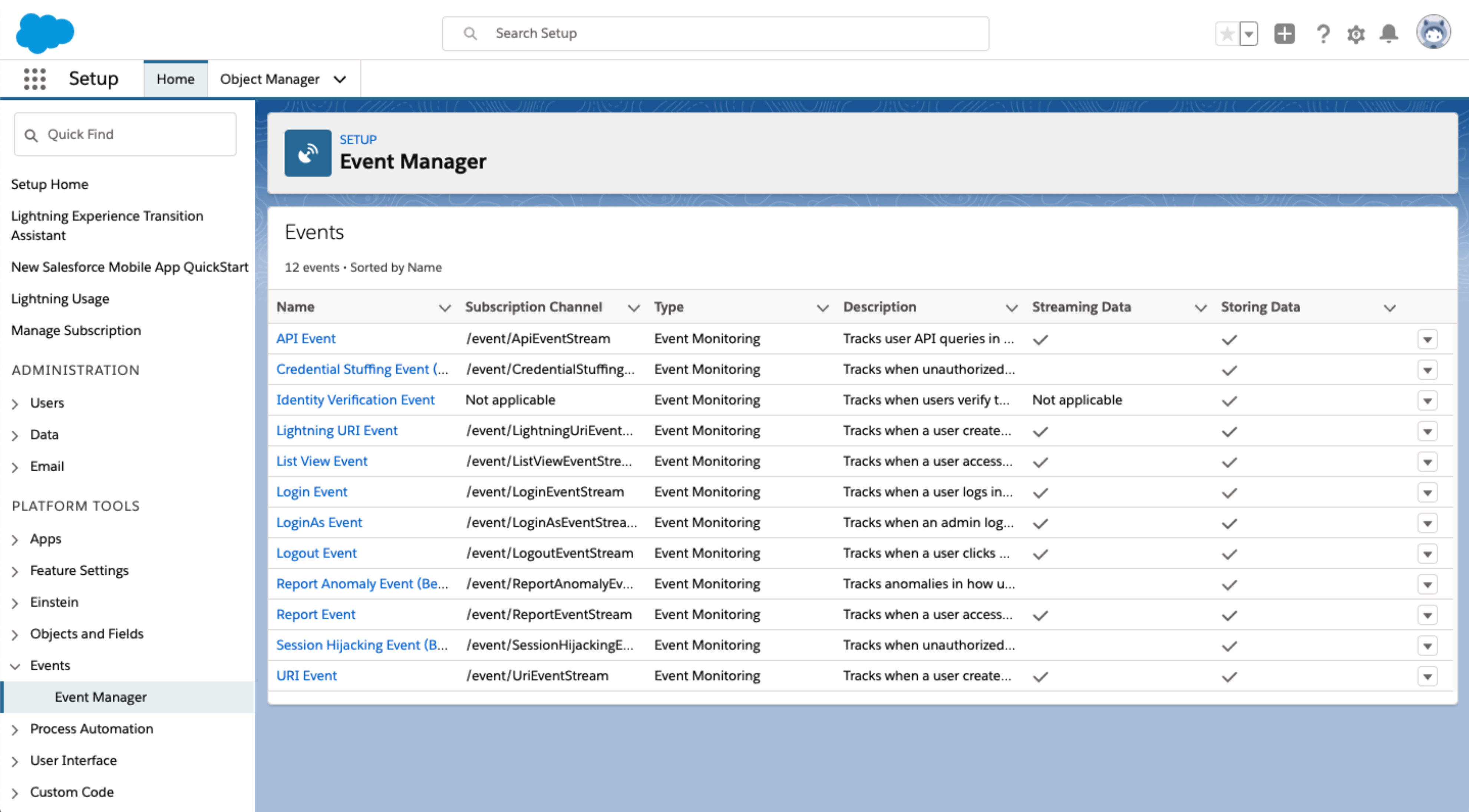 I designed dashboards for security and operations management.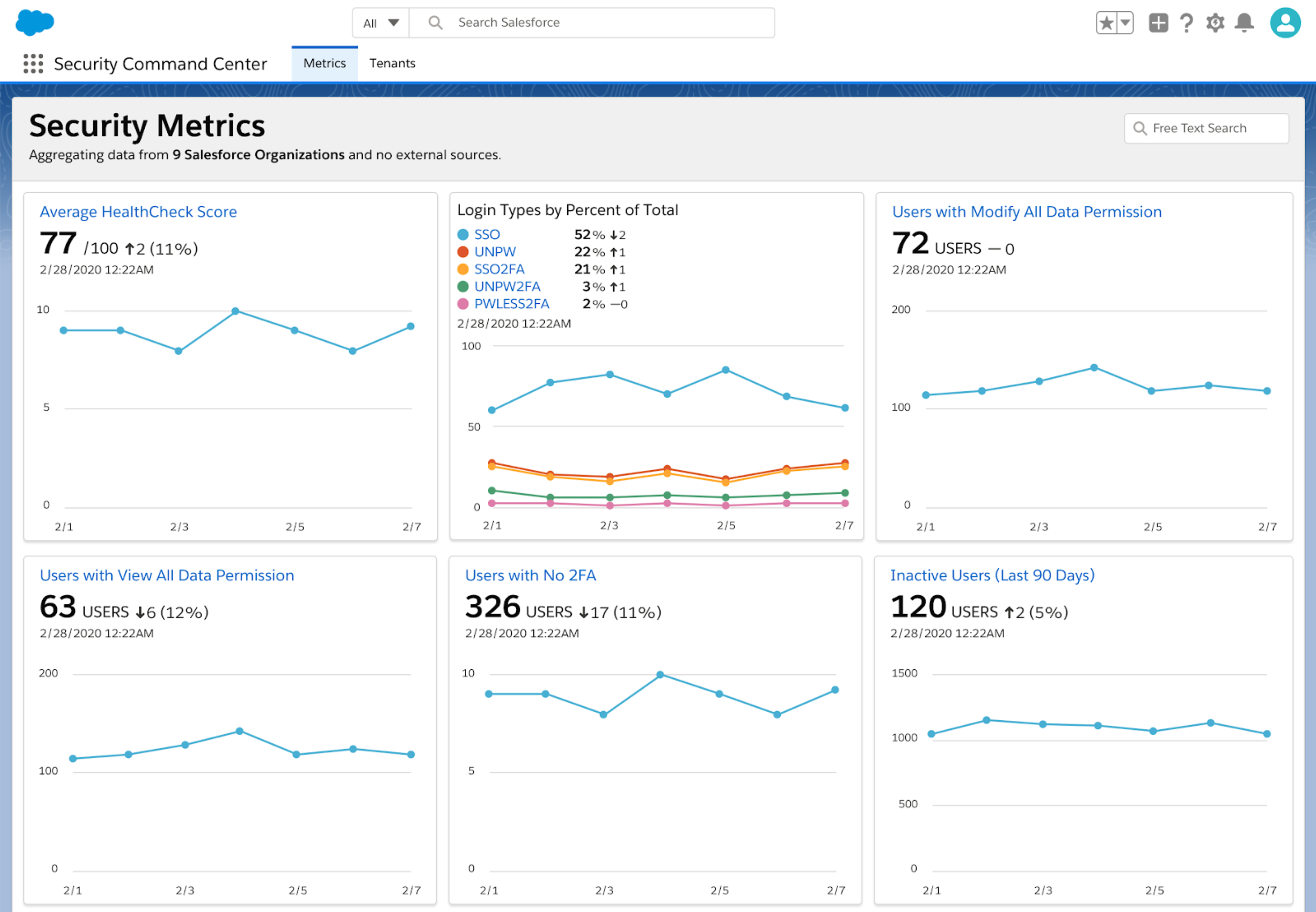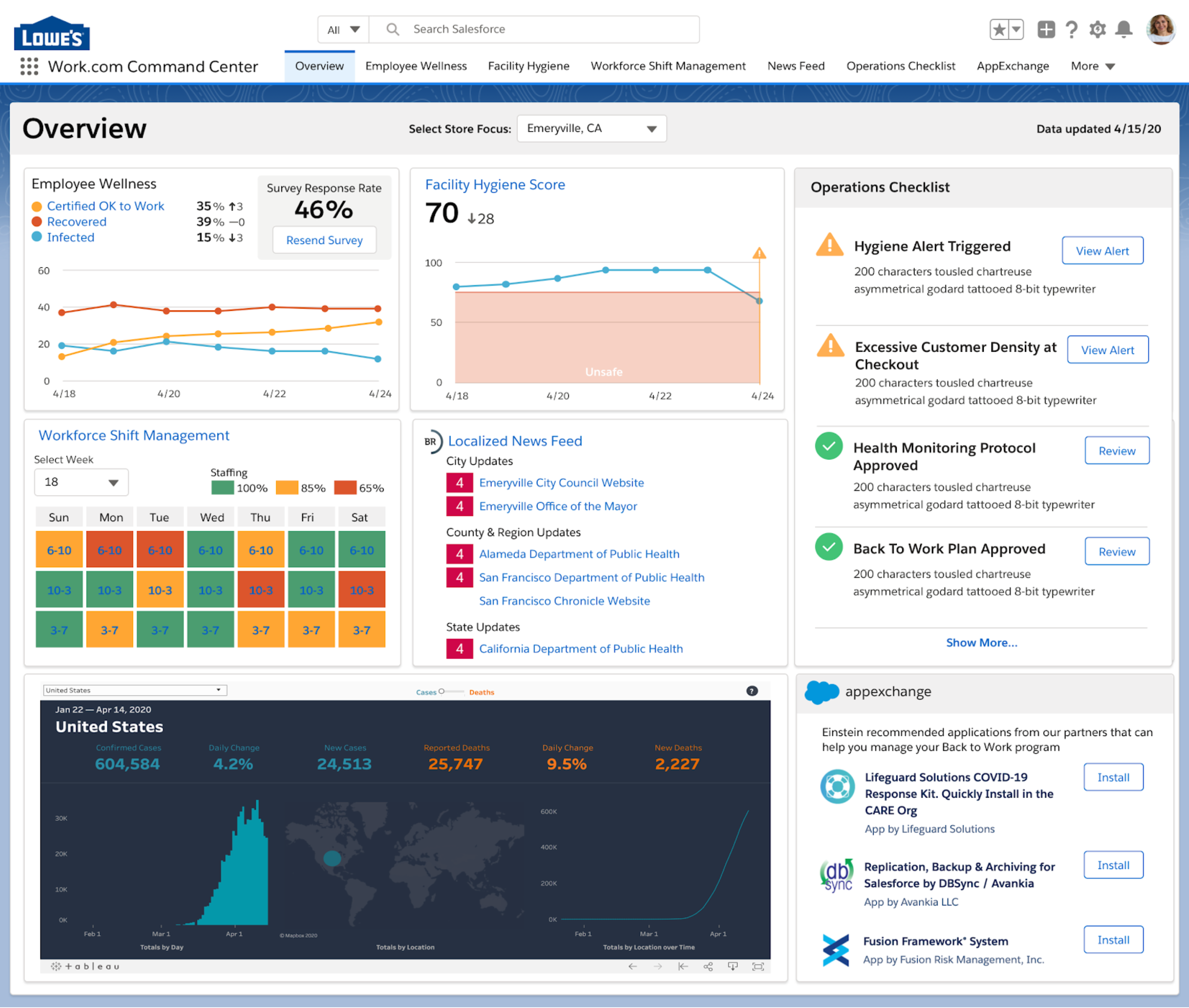 I championed a simple model showing how our IoT service could enable external events to trigger platform automation.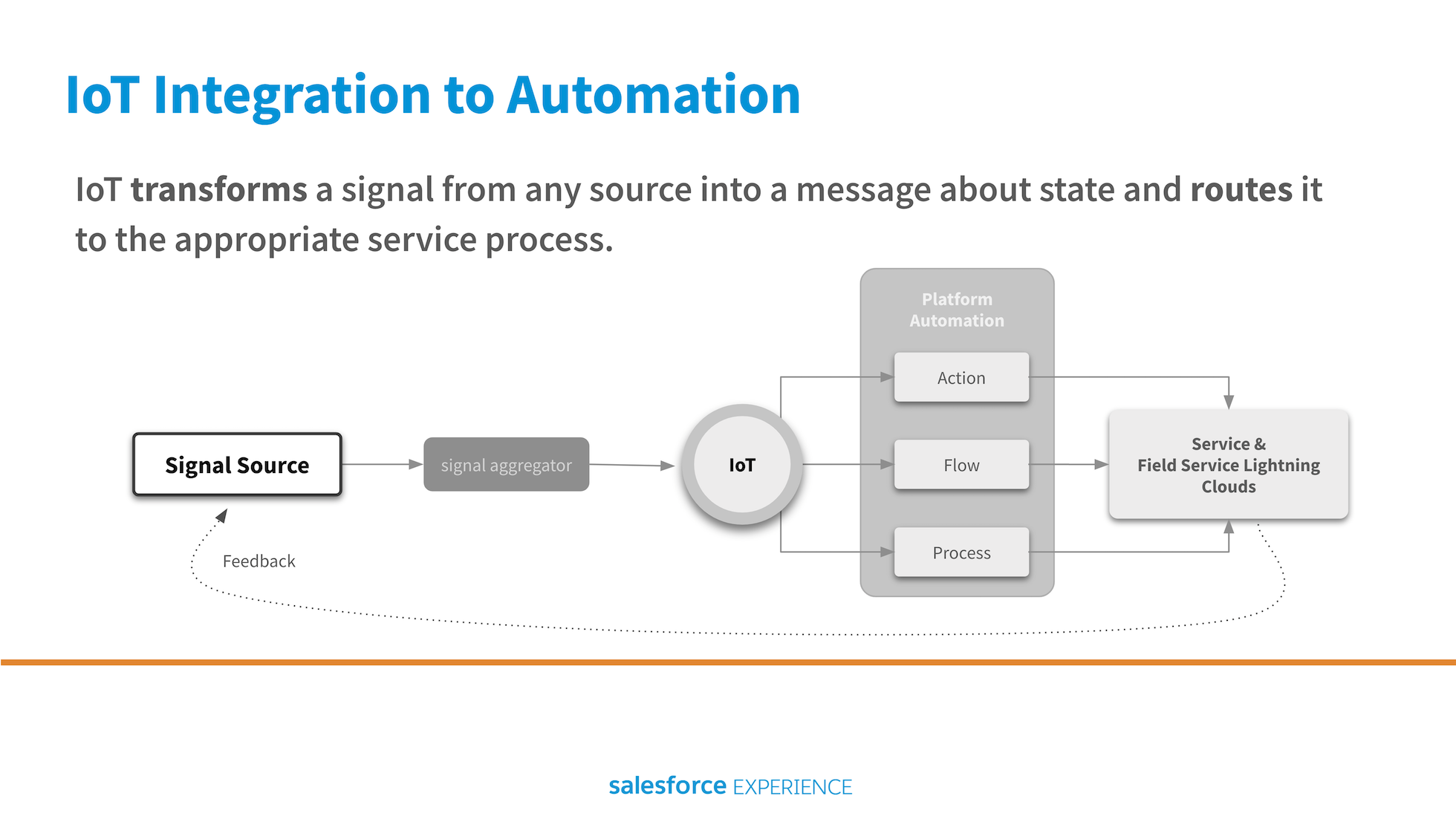 For our IoT offering I focused removing friction in from our onboarding experience.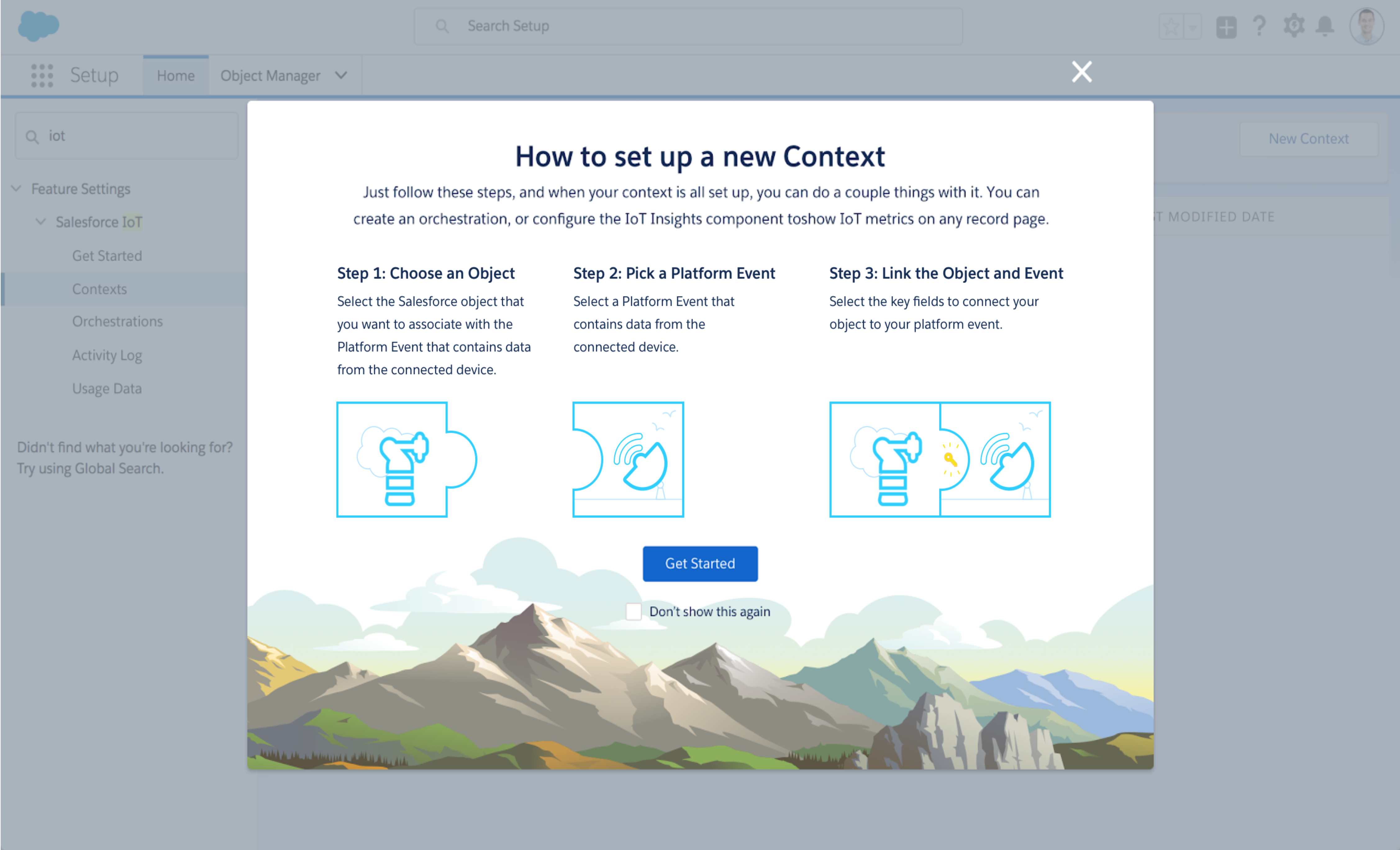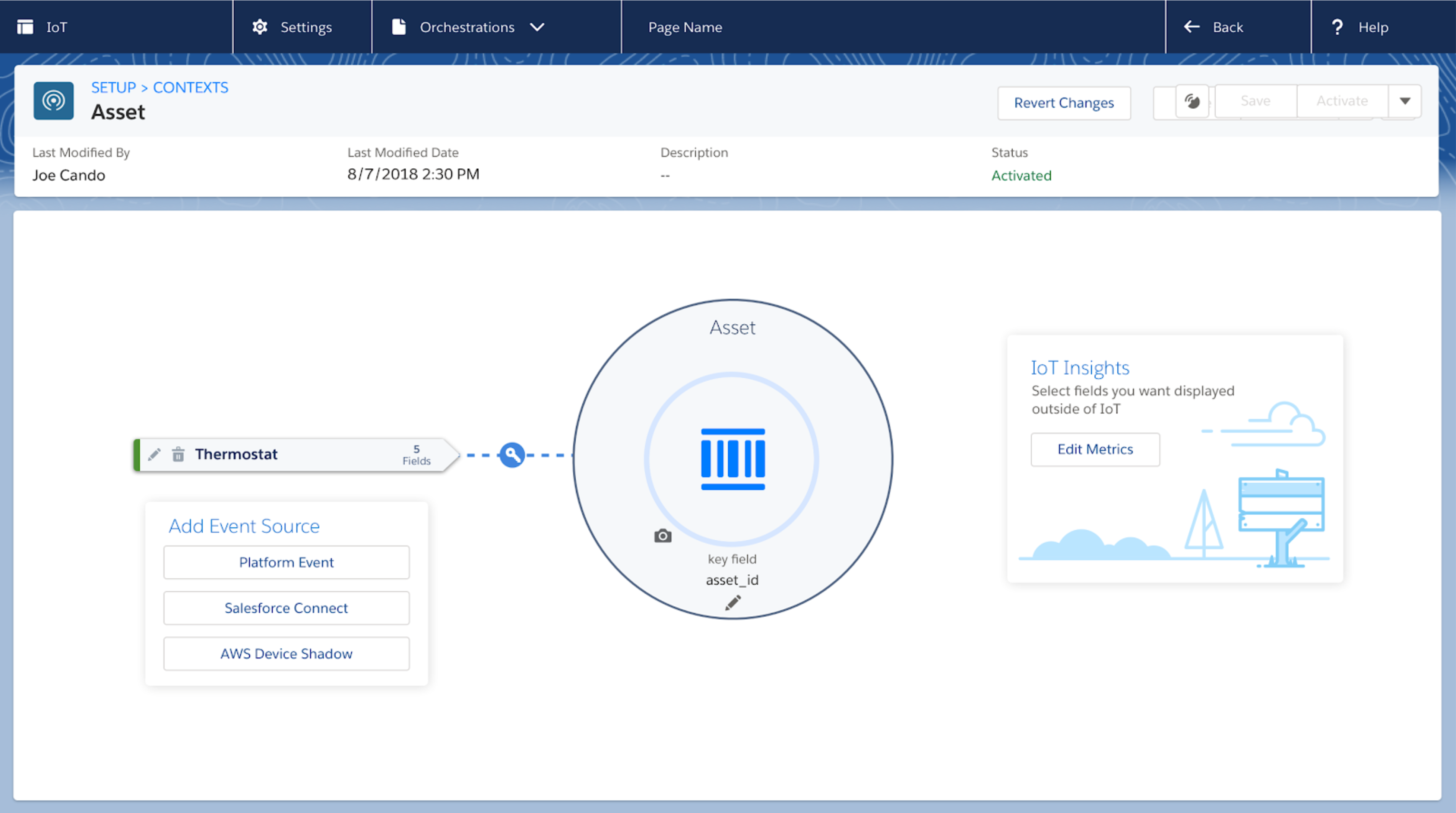 I developed a strategy for making it easier to debug IoT logic that included displaying, in real time, events being received and processed.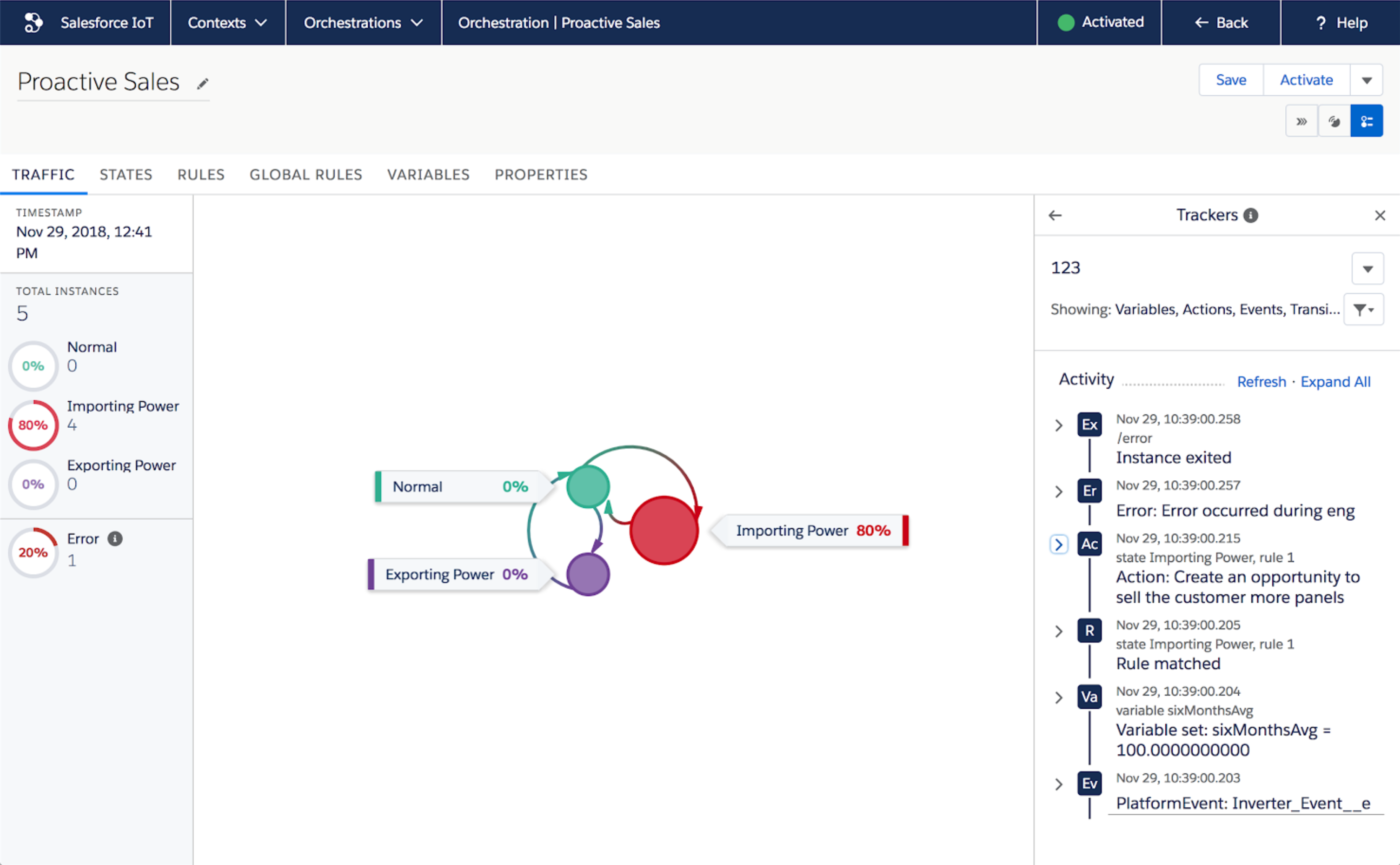 I worked with a team to bring IoT monitoring to call center case management.