Workflow Orchestration Platform

Union is a commercial open source play founded by the creators of the Flyte orchestration platform. What I found when I arrived was a truly great orchestration platform hidden behind two (!) inconsistent CLIs and an awkward, unattractive GUI.
I began two initiatives to fix this, one tactical, the other more strategic.
Step 1 - Quick UI Refresh
To communicate quickly to our customers that Union had a new focus on user experience, I initiated a UI refresh with 4 objectives:
improve the visual appearance and bring it inline with de facto developer console standards
align the product branding with the marketing website
improve accessibility and navigation with a standard page header and breadcrumbs on every page
remove unnecessary whitespace
When we released the refresh several existing customers reached out unsolicited to communicate their delight with the changes!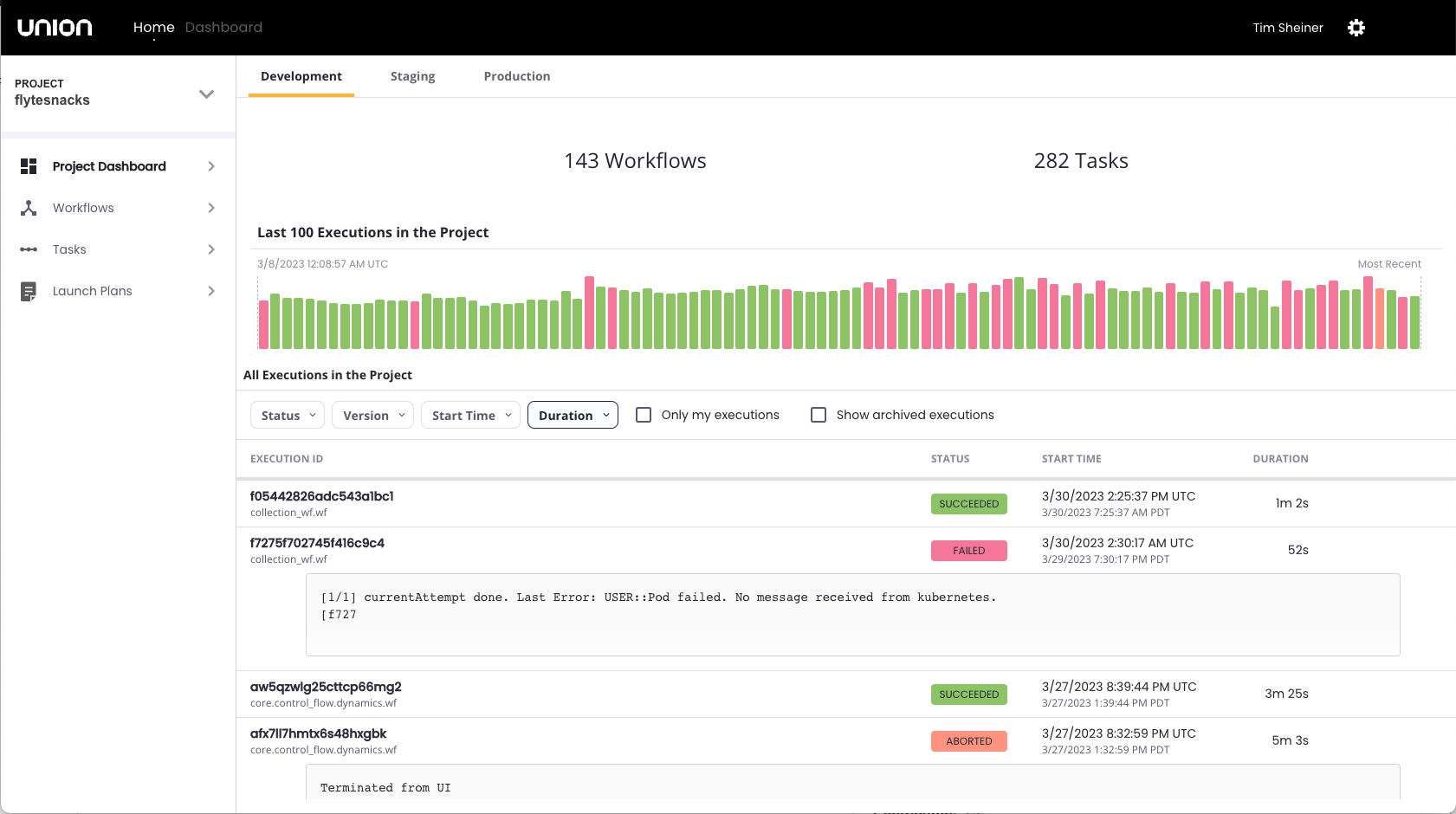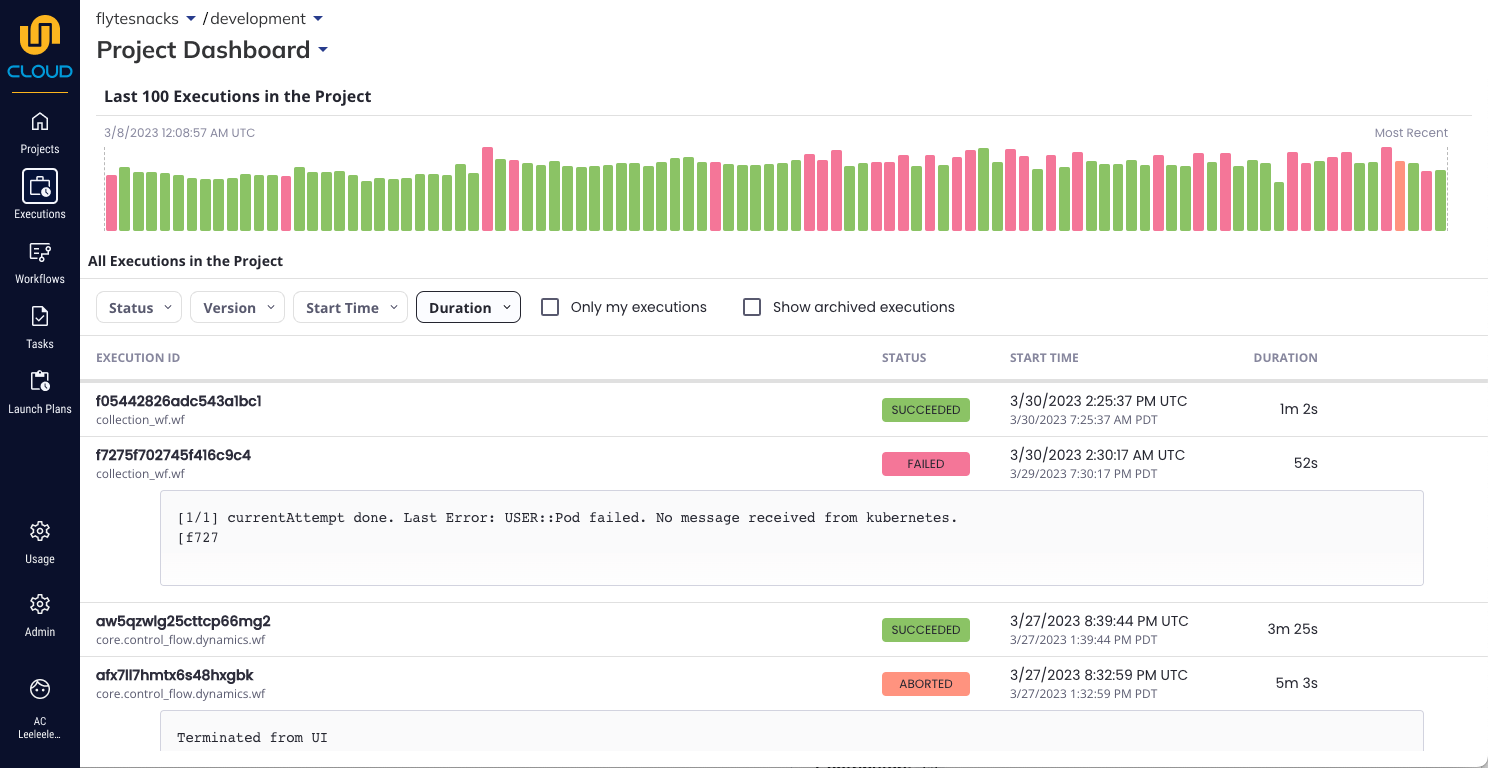 Step 2 - Create a Vision
My more strategic initiative was to develop a product vision. The product team was focused on adding features as fast as possible but lacked even the most basic narrative about target users and their needs. There was no framework for prioritizing one feature idea over another or any structured plan for how the new features fit together into a useful experience.
Therefore, simultaneously with managing the GUI refresh, I created a UX Vision for Union in about 8 weeks.
While I cannot show here slides from my actual strategic presentation, I've created schematic stand ins to walk you through the process I used to create an actionable, validated UX vision for Union.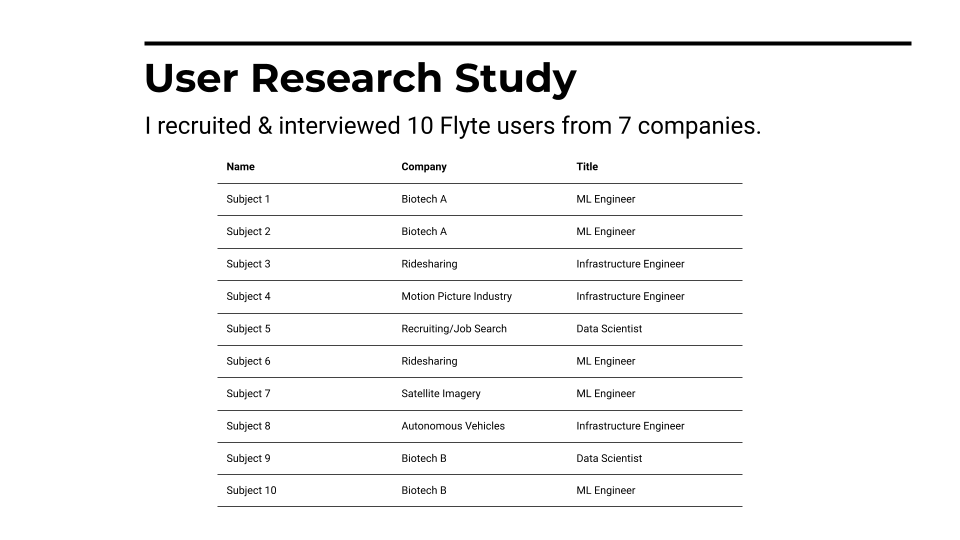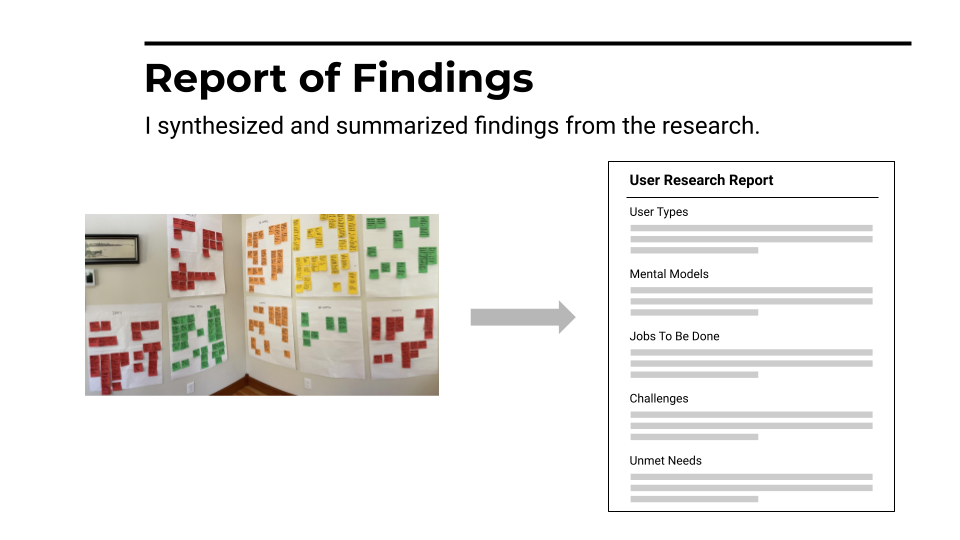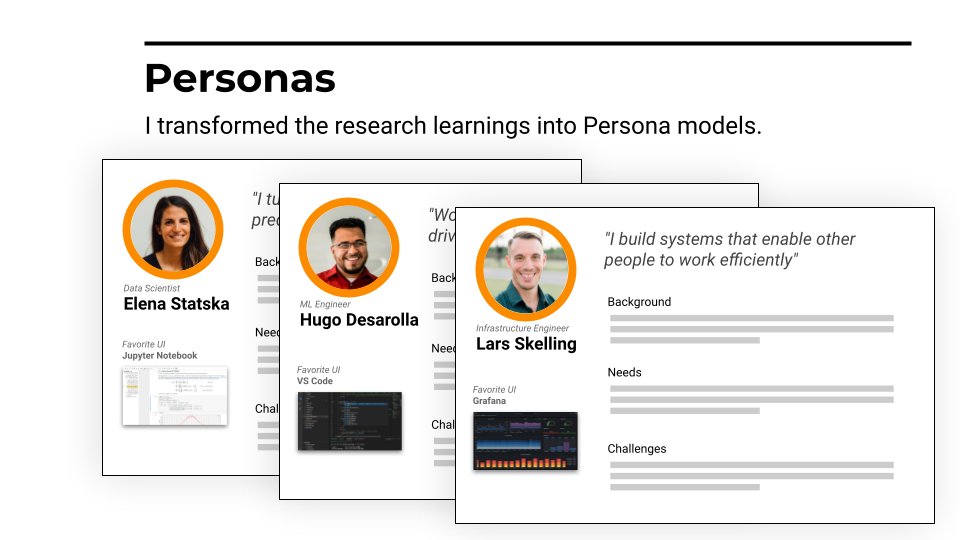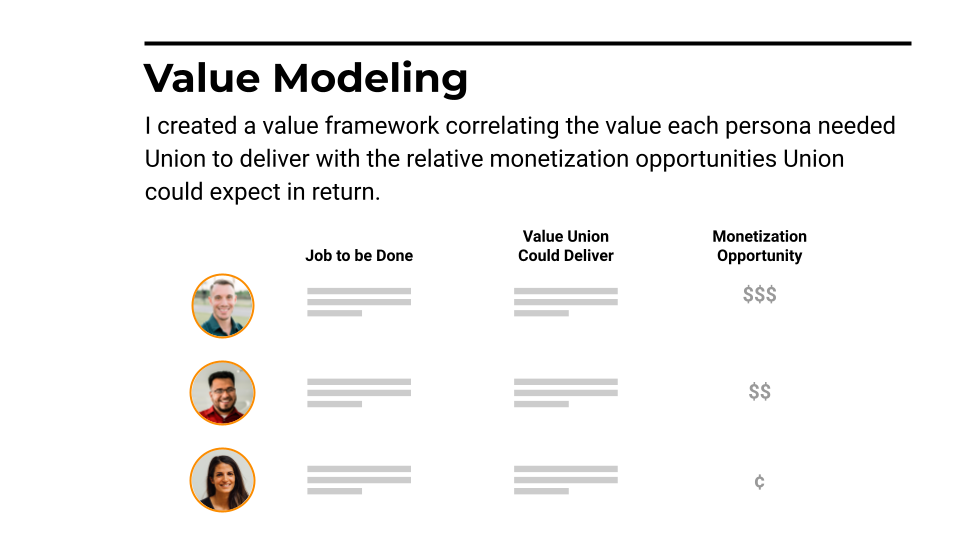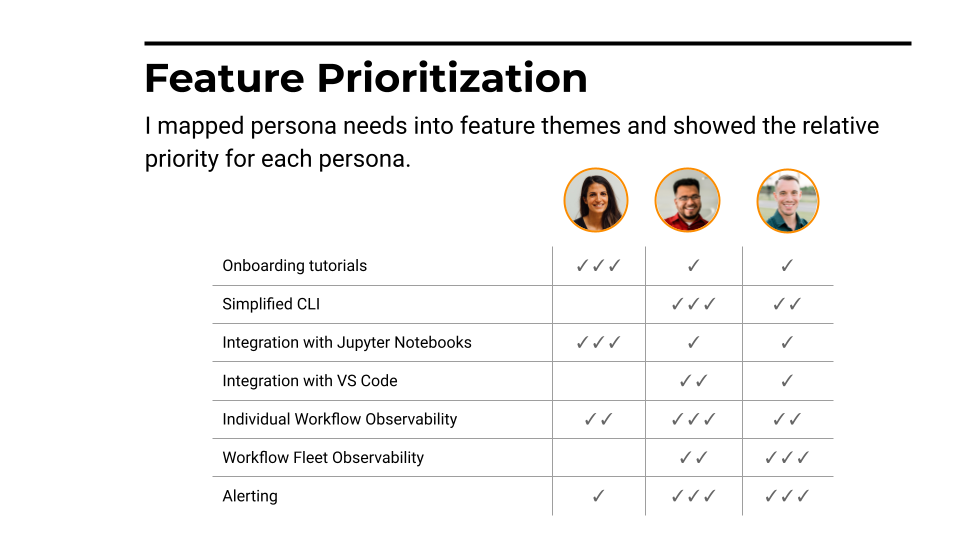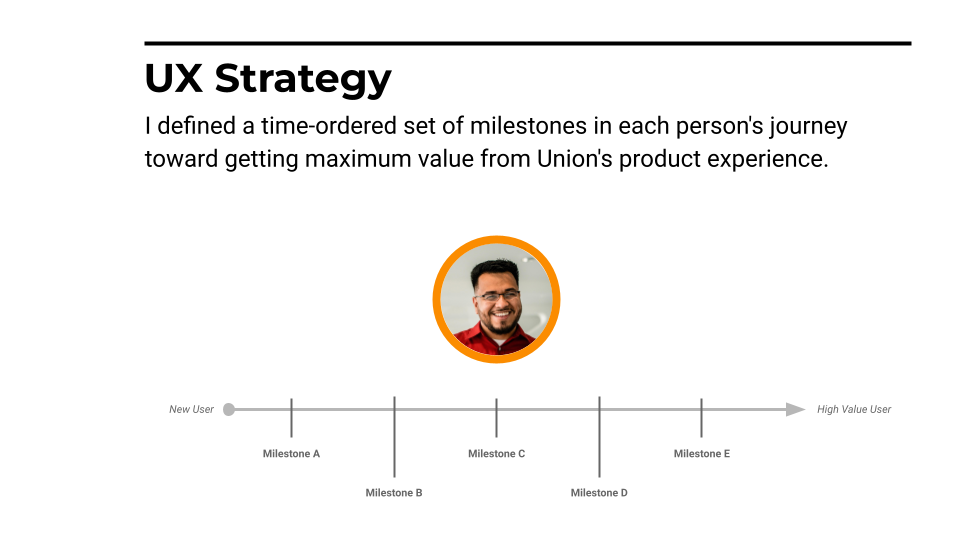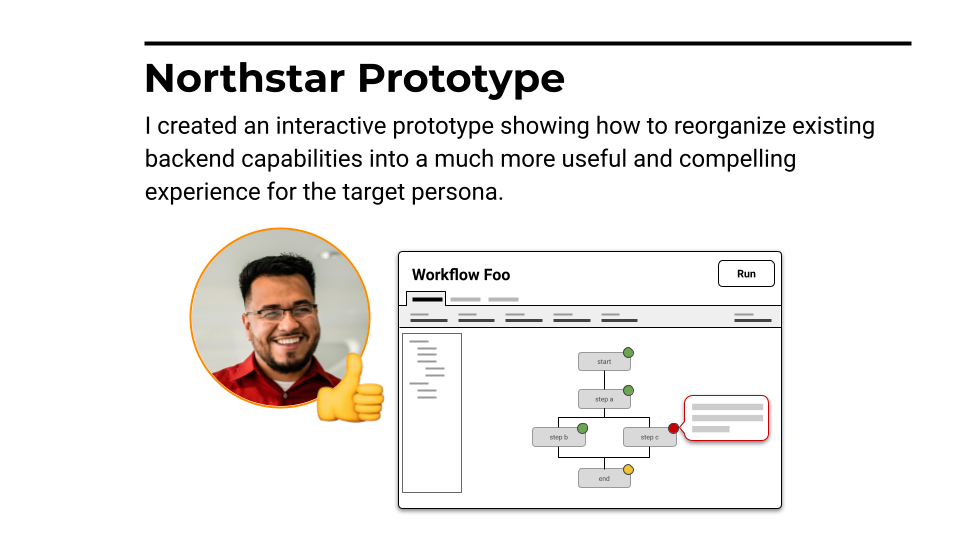 Step 3 - Separate
The delivery of these assets marked the end of my Union story. The company founders were pleased with my strategic work, but unwilling to implement the the way of working that had been part of my hiring conversation. I wish the team the best and am grateful for the learning about distributed systems, Kubernetes and orchestration workflows I gained during my time with them.
…